Fire and Water Pool Features
Welcome to Advance Pools, your trusted partner for enhancing your pool and outdoor living space with a stunning array of custom pool features. Located in Dallas, Texas, we take immense pride in redefining luxury and relaxation through innovative designs that incorporate fire features, water fountains, waterfalls, fire pit areas, and LED lighting. Explore how our custom pool features can transform your pool into a mesmerizing oasis.
Crafting Poolside Elegance
Whether you envision a cozy fire pit for intimate gatherings or an exquisite fire bowl as the centerpiece of your oasis, our designs add an element of luxury and create unforgettable moments by the fire."
Captivating Water Feature Designs
Whether you envision cascading waterfalls, soothing fountains, or bubbling spillovers, our designs transform your pool into a serene oasis, inviting you to relax and rejuvenate in the gentle embrace of flowing water.
Mesmerizing LED Lighting Designs
Whether you desire dynamic underwater LED lights that change colors or subtle perimeter lighting to elevate aesthetics, our designs bring your pool to life, creating a captivating and energy-efficient nighttime experience.
Why Choose Us For Your Custom Pool Structures?
When you entrust your outdoor vision to Advance Pools, Inc., you're choosing a partner dedicated to transforming your backyard into a captivating oasis. Here's why we stand out as your premier choice:
Fire Features: Ignite Your Outdoor Paradise
Our custom fire features are designed to infuse your poolside with warmth, elegance, and an inviting ambiance. Whether you envision a captivating fire pit area for evening gatherings or an exquisite fire bowl as a focal point, our designs add a touch of luxury to your outdoor retreat.
Fire Pit Areas: Craft intimate and cozy gathering spots with our fire pit installations. Perfect for roasting marshmallows, sharing stories, or simply enjoying the flickering flames.

Fire Bowls: Elevate your poolside aesthetics with captivating fire bowls that combine artistry with functionality. These eye-catching features make a bold statement.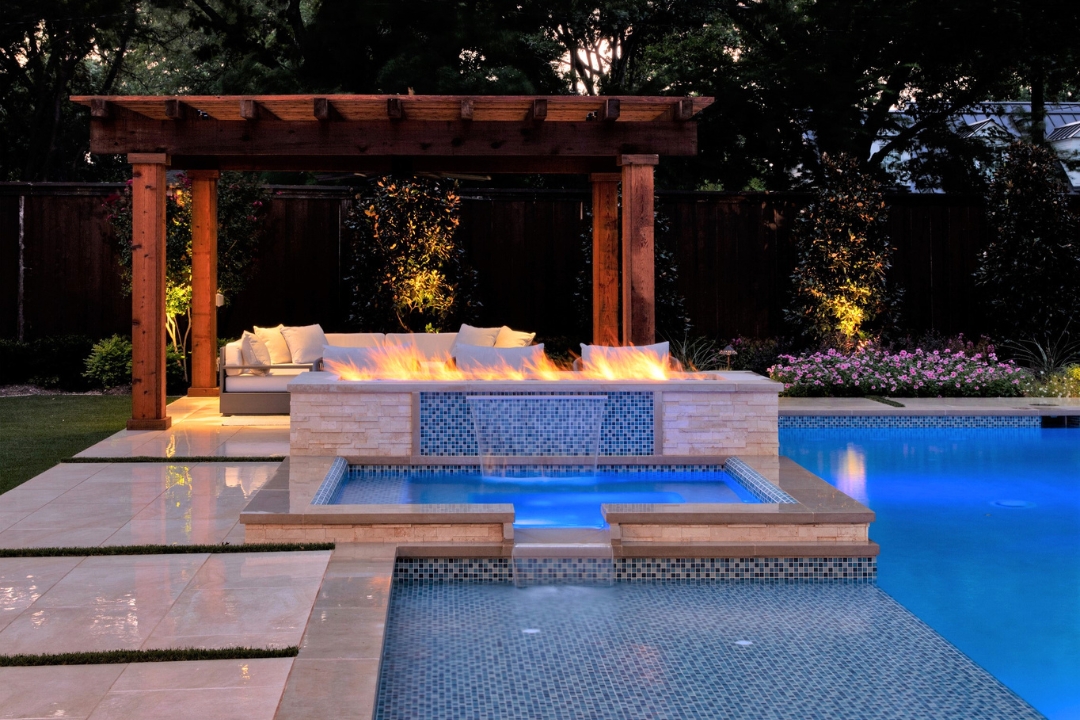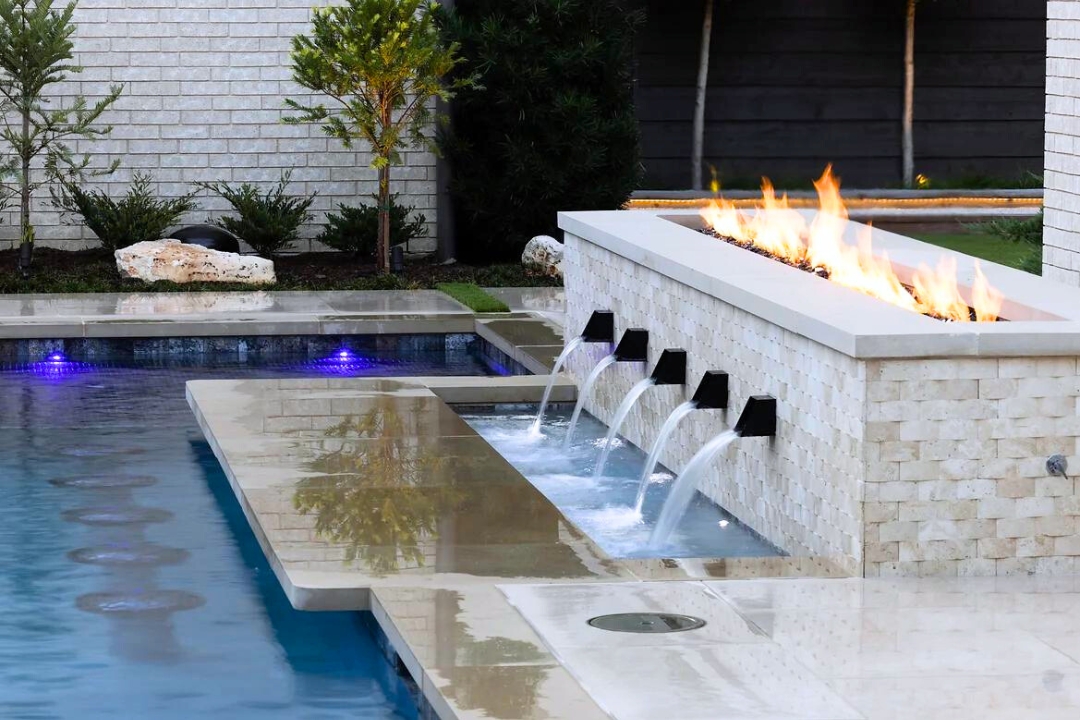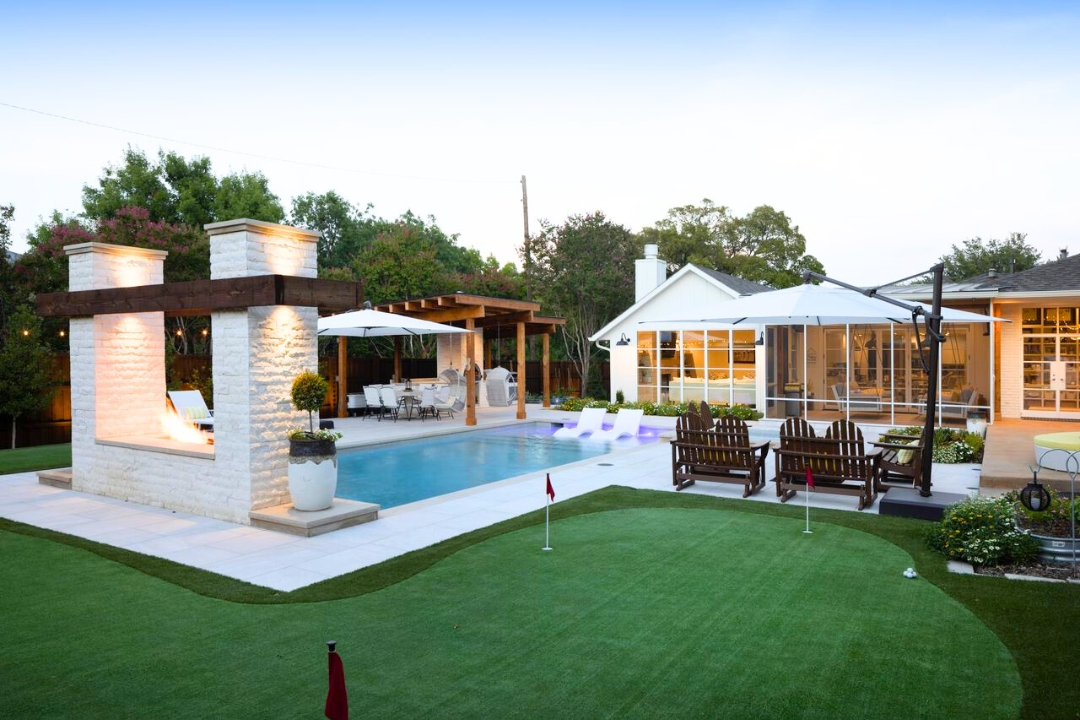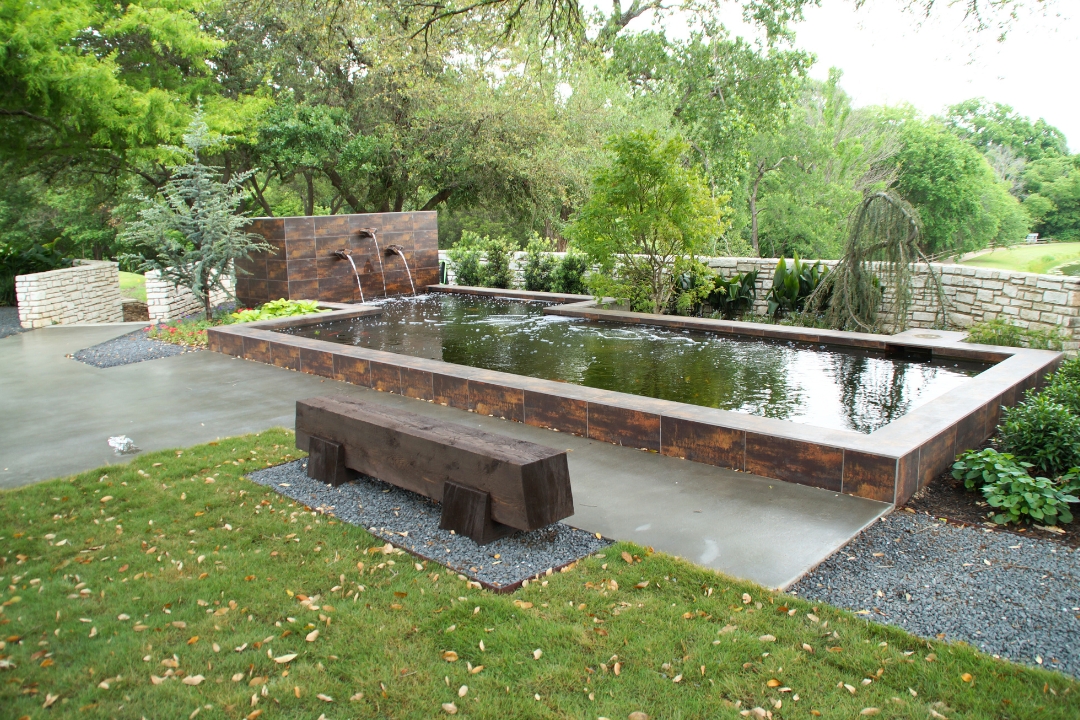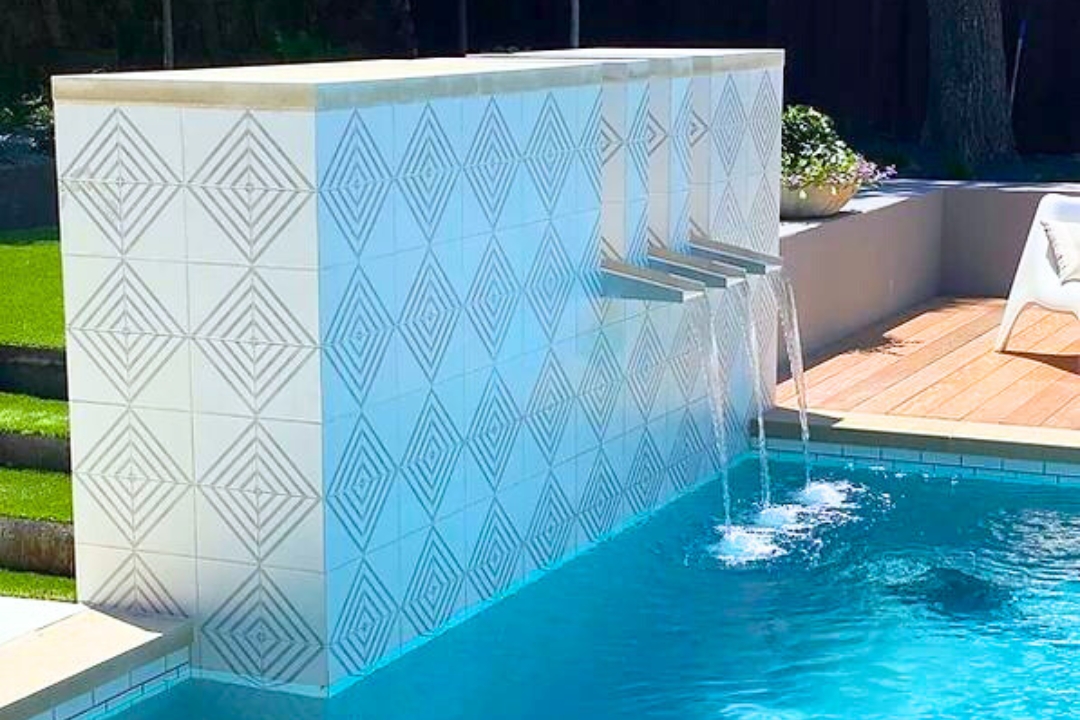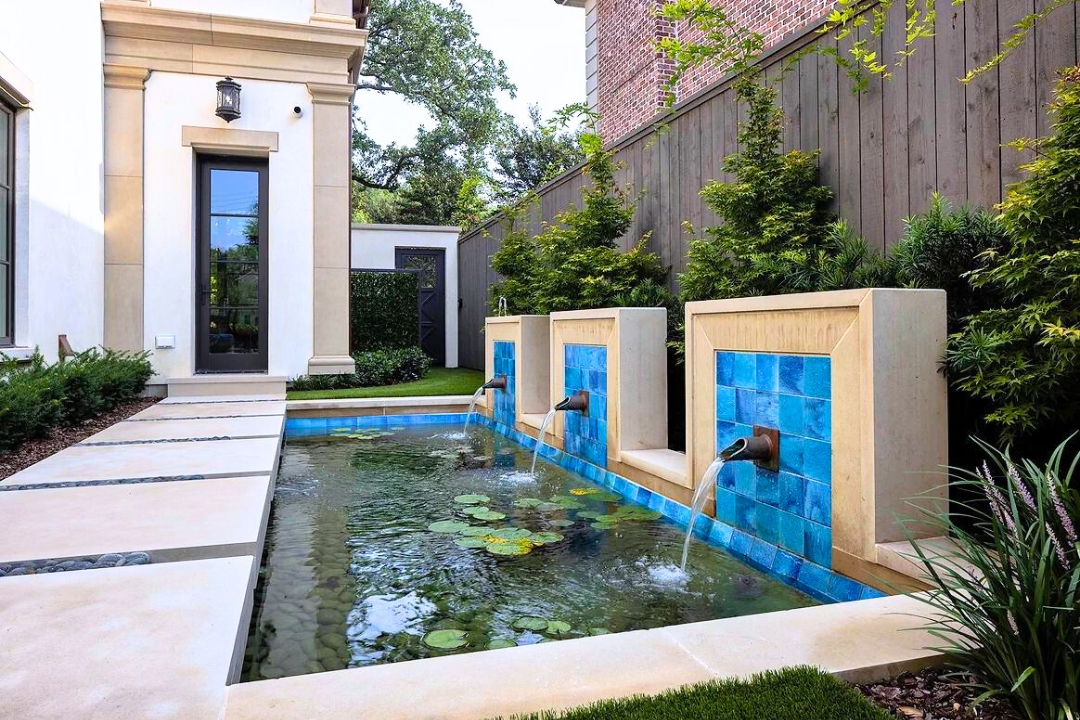 Pool Fountains & Waterfall Installation
Water Fountains: Our water fountains transform your pool into a soothing oasis. The gentle cascade of water adds a sense of tranquility and elegance to your outdoor space. Choose from a variety of designs, including wall-mounted fountains, spillover fountains, and bubbling fountains, to create a captivating ambiance.
Waterfalls: Our custom waterfall installations bring the allure of nature to your pool. The mesmerizing sound of cascading water adds a sense of serenity and relaxation. Choose from natural rock waterfalls, sheer descent waterfalls, or grotto-inspired designs to create a harmonious poolside escape.
LED Lighting Installation
Our LED lighting solutions are designed to add a touch of magic to your pool area. Whether you desire underwater LED lights that change colors to create a dynamic atmosphere or subtle perimeter lighting to enhance safety and aesthetics, our designs offer both style and functionality.
Dynamic Lighting Atmosphere: Our LED lighting solutions create a dynamic and customizable ambiance for your pool area. With underwater LED lights that can change colors, you have the power to set the mood and create a captivating visual experience.

Safety and Aesthetics: Subtle perimeter lighting not only enhances the safety of your pool area during the evening but also adds to its visual appeal, turning your pool into a captivating focal point.

Enhanced Nighttime Experience: Extend your poolside enjoyment into the evening with our LED lighting solutions.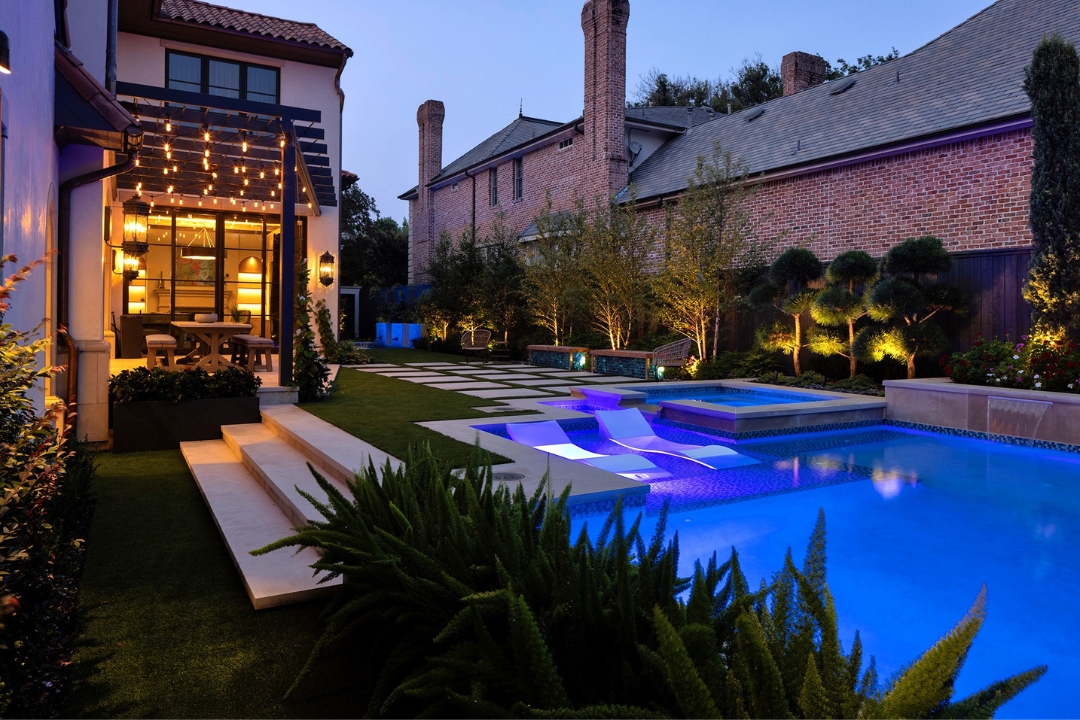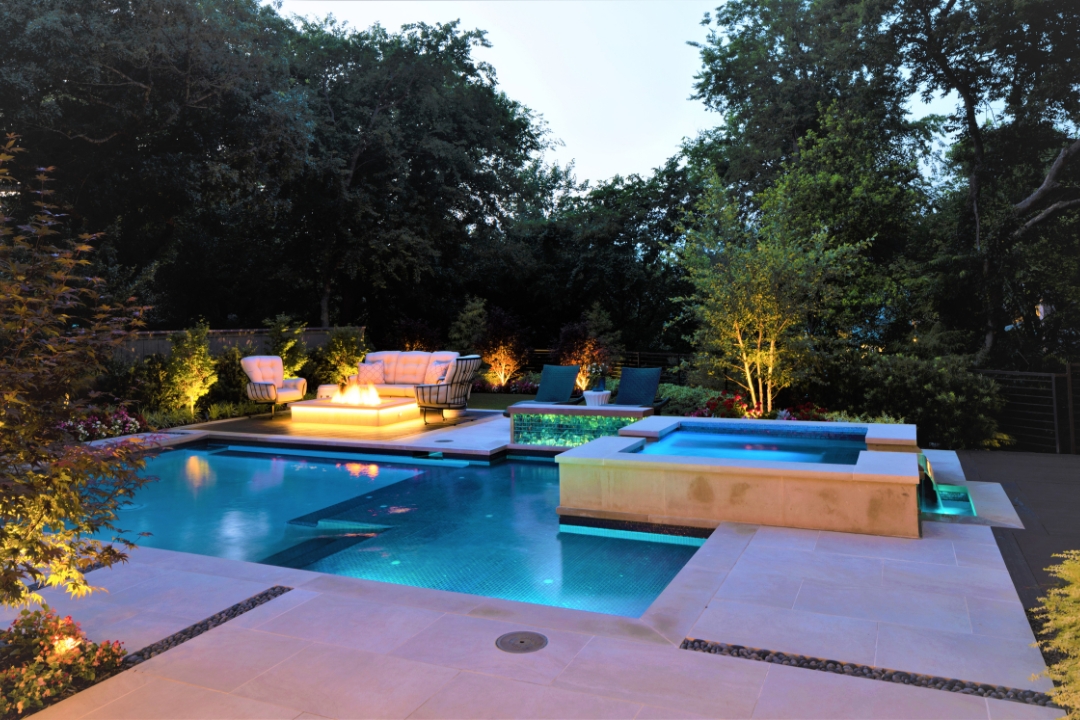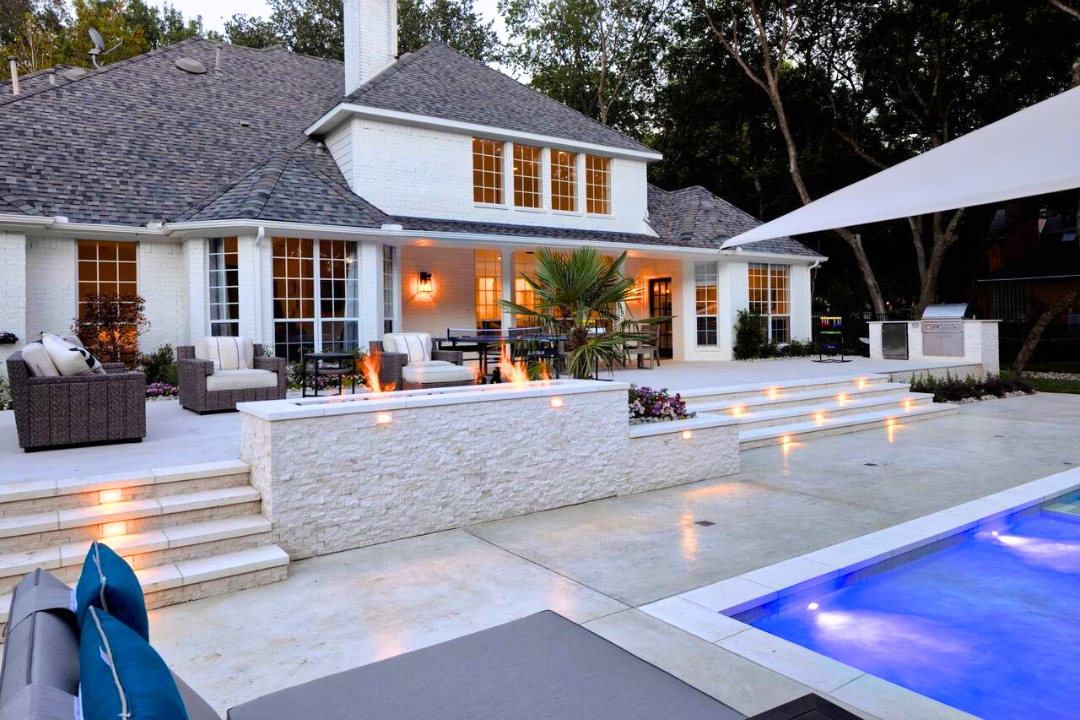 Speak To A Professional Today!
Are you ready to elevate your outdoor living experience with custom pool structures that inspire and delight?
Speak To A Professional Today!
Ready to transform your backyard into a luxurious outdoor oasis with a custom pool?
The Benefits of Customizing Your Backyard
Added Property Value: Well-designed custom pool structures significantly boost your home's value.
Year-Round Enjoyment: Dallas's warm climate ensures your pool structures are a valuable, year-round addition.
Health and Wellness: Swimming offers an excellent way to stay active and healthy.
Entertainment Hub: Your custom pool structures become the center for outdoor gatherings and fun.
Relaxation: The soothing sound of water helps you unwind after a long day.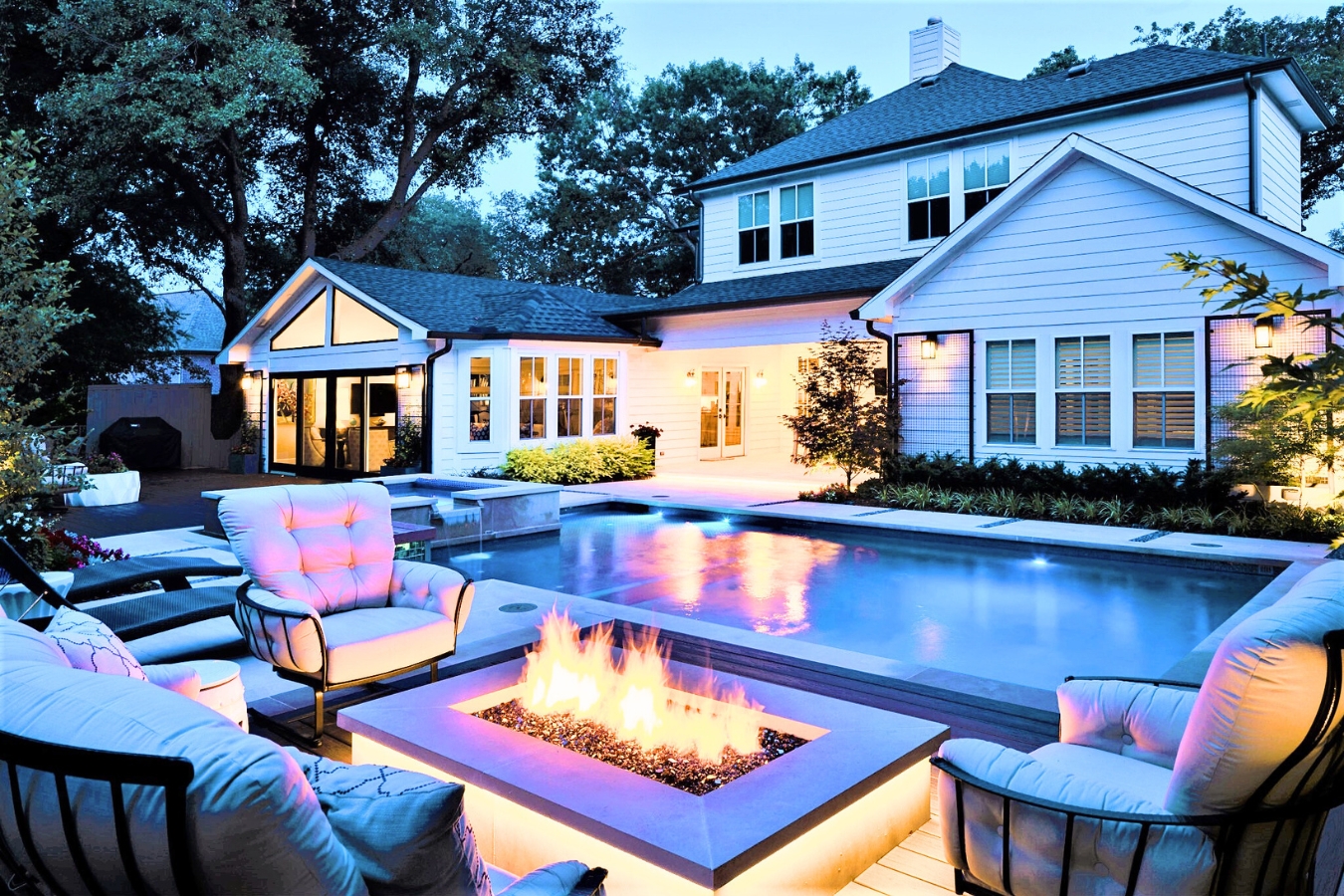 Designing Your Oasis: Explore Our Showcase
Step into a world of awe-inspiring aquatic artistry and outdoor living elegance by visiting our gallery. Here, you'll find a curated collection of our proudest creations—custom pools that exude luxury, spa installations that promise relaxation, and outdoor features that redefine outdoor living.