About Advance Pools, Inc.
The Beginning Of Advance Pools, Inc.
Welcome to Advance Pools, where we bring our clients' dream pools to life in Dallas and beyond. As dedicated pool builders, we pride ourselves on crafting custom pool designs that are as unique as each of our clients. With decades of combined experience under our belts, we're not just building pools — we're creating a custom backyard oasis for each of our clients.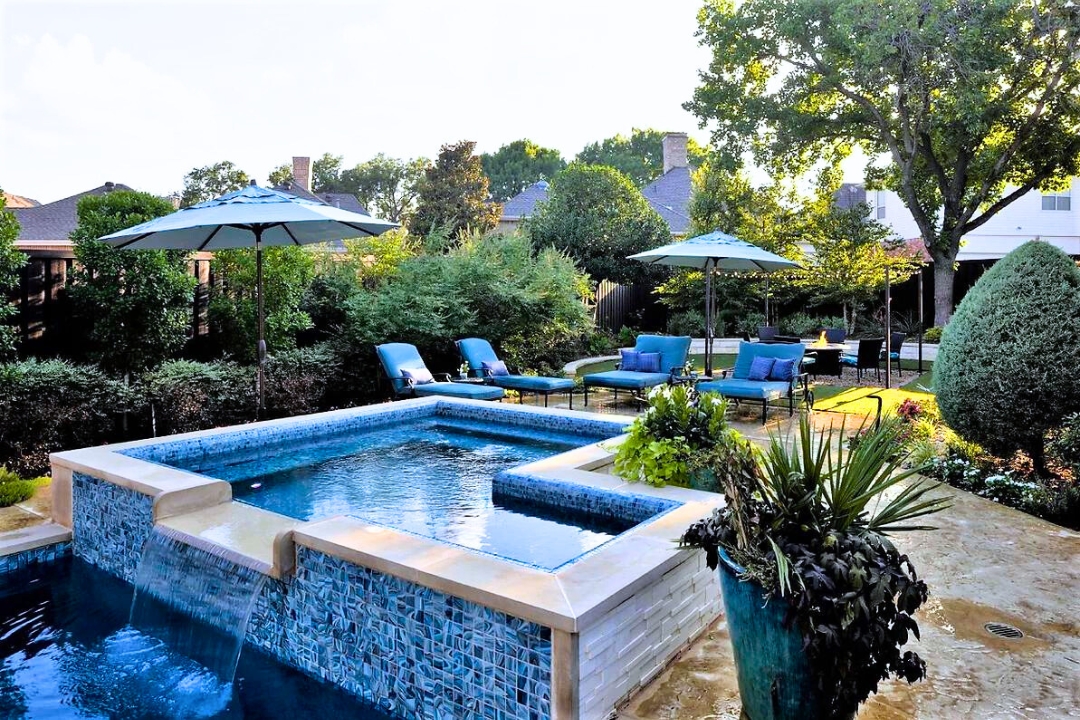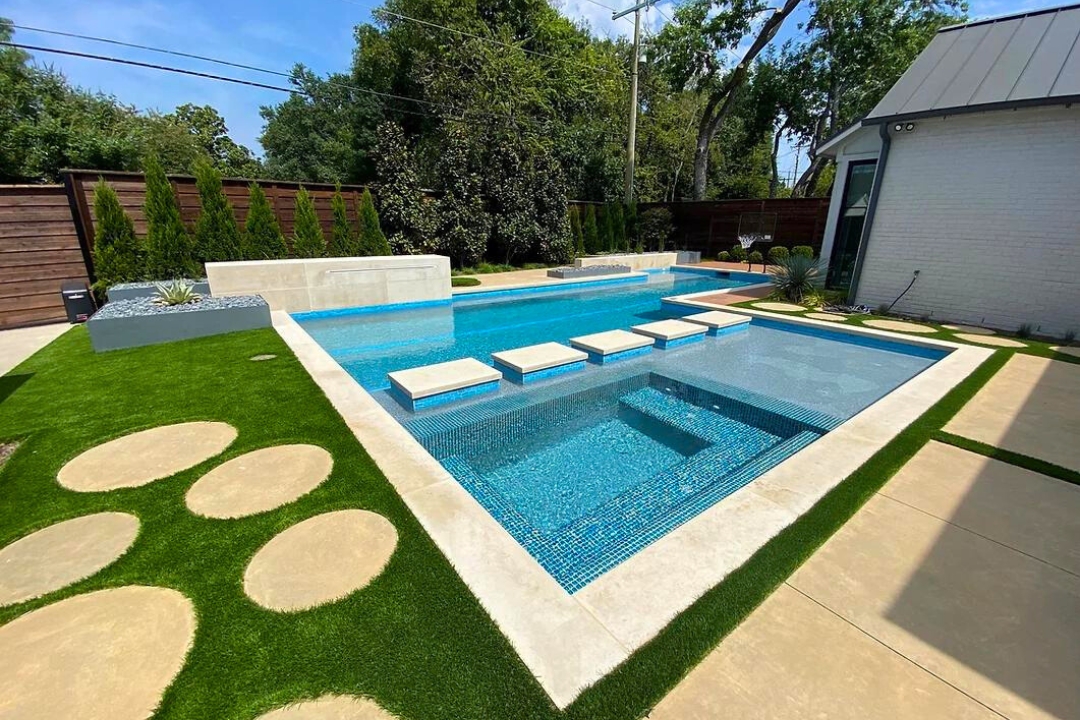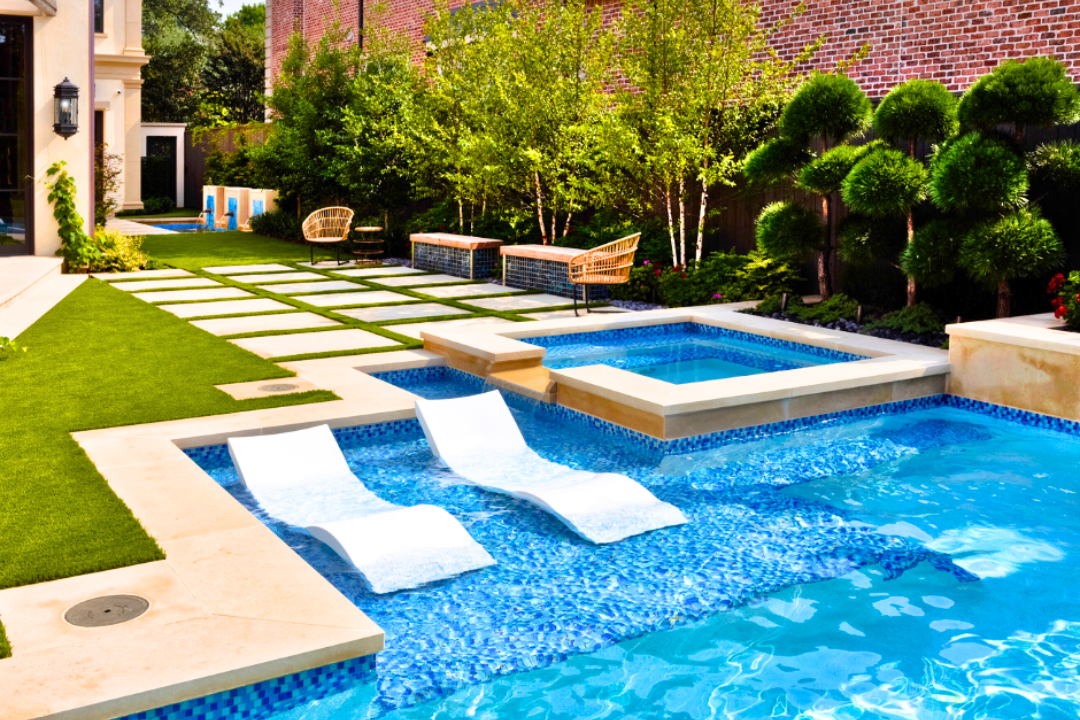 Advance Pools' Story — And Our Commitment
Advance Pools, Inc. was founded in 1994 by Richard Prince with a desire to focus on a unique portion of the pool market. As a boutique-style company, large numbers of projects are not our emphasis. Our desire to create an innovative experience for our clients encompasses a total concept for our customers. We're proud to serve the Dallas and North Dallas area. 
At Advance Pools, our goal from the start has been straightforward: to craft pools that stand out as the centerpiece of your backyard. We're not just laying tiles and pouring concrete; we're creating a personal retreat that you'll want to return to, day after day. We pay attention to the little things that make big differences — the quality of the materials, the precision of our work and our team's skills. Every pool we build is a personal testament to our commitment to excellence.
The Design and Build Process
When you choose Advance Pools, you're choosing a partner in the truest sense. We start by listening to what you want and need. Whether you're looking for a place to entertain, a space for family fun or a tranquil spot to relax, we tailor a design that fits your life. We consider every aspect of your outdoor space, from the way the sun hits your yard to the existing landscape, to create a pool that feels like it was always meant to be there. Even better, our process is all about collaboration. We keep you involved from the first sketch to the final inspection, ensuring the end result is exactly what you envisioned.
Custom Pool Features We Offer
Your pool should reflect your personality and fit your lifestyle, which is why we offer a variety of custom pool features. Want a pool that gives the illusion of blending with the horizon? An infinity edge might be for you. Looking for something that stands out at night? Our custom lighting can make your pool shine. Interested in a pool that cleans itself? We've got the latest in pool automation. And it's not just about function — our custom tiling can turn your pool into a mosaic masterpiece. We're here to make sure your pool isn't just another body of water — it's your personal oasis.
Our Approach to Client Relationships
Building a pool is a big project, and we understand that it can feel overwhelming. That's why we focus on building a strong relationship with you throughout the process. Good communication is our priority. We're here to answer your questions, update you on progress, and make sure you're a part of the process every step of the way. We're building this pool for you, and we want you to feel confident and comfortable from start to finish.
With over 40 years of experience and multiple Regional and National Awards, Richard Prince was proud to introduce his son, Brian Prince, to the company in 2003. Brian's degree in Business Administration has been a wonderful asset to the company. 
Today, Brian leads the company as C.E.O. and his father is proud to support his every move as a father and son team, which will endure for the next generation. 
The vision of Advance Pools, Inc. is to allow the customer to have a pleasant journey as the project is constructed. In a market today where our consumers are extremely busy, our approach to the backyard experience is all-inclusive.
If our client wishes to have our company manage every facet of the backyard development, we are ready. If our patrons wish to participate in the experience, then we will accommodate their needs. Communication is our greatest desire and as a smaller company, we are available to interact.
Why Choose Advance Pools?
Choosing Advance Pools means you're choosing a team that puts quality, honesty and innovation at the forefront of everything we do. We're a group of professionals dedicated to creating a space that will be the backdrop for your memories for years to come. We're also committed to transparency, which means no hidden fees or surprises. And we're always looking for ways to bring the newest and best pool-building innovations to your backyard. When you choose us, you're choosing a lasting partnership and a pool that you'll be proud to show off.
Designing Your Oasis: Explore Our Showcase
Step into a world of awe-inspiring aquatic artistry and outdoor living elegance by visiting our gallery. Here, you'll find a curated collection of our proudest creations—custom pools that exude luxury, spa installations that promise relaxation, and outdoor features that redefine outdoor living.
FAQ About Choosing the Right Pool Builder
Here are some frequently asked questions about choosing the right pool builder. If you don't see the answers you're looking for here, please call our office. We're here to help.
Ready to Talk About Your Dream Pool?
If you're ready to bring your dream pool to life with a trusted Dallas pool builder, call our office or visit us online to schedule a consultation. We can work around your schedule and set up a time that's good for you.
Choosing the right pool builder is a crucial step in creating your backyard retreat. At Advance Pools, we're committed to making the process as enjoyable as the outcome. With us, you're not just building a pool; you're setting the stage for years of enjoyment, relaxation and fun.