Elevate Your Outdoor Living
Creating an idyllic outdoor living space is more than just a project — it's an opportunity to extend the comfort and style of your home into the beauty of the outdoors. At Advance Pools, we understand that your backyard is an extension of your indoor living space. We're committed to transforming it into your personal oasis, where every detail reflects your style, needs, and dreams.
Patio and Sitting Area Designs
At Advance Pools, our patio and sitting area designs are tailored for relaxation and outdoor comfort. We create inviting spaces that seamlessly blend with your pool and landscaping, offering the perfect setting for leisurely lounging, social gatherings, and alfresco dining.
Outdoor Culinary Excellence
We specialize in creating functional and stylish outdoor cooking spaces that transform your outdoor living into a gourmet experience. Our designs feature high-quality materials, thoughtful layouts, and the latest in outdoor kitchen technology.
Timeless Shade and Style
At Advance Pools, our pergola and arbor designs are the epitome of outdoor elegance. We craft these architectural marvels to provide both shade and style to your poolside paradise.
Why Choose Us For Your Custom Pool Structures?
When it comes to custom pool structures, we understand that your vision extends far beyond the pool itself. That's why Advance Pools is your top choice for crafting exceptional outdoor living spaces. Here's why our custom pool structures stand out:
We can help you see beyond the boundaries of your home's walls. Imagine a space where the air is fresh, the sky is your ceiling, and the possibilities are endless. Advance Pools is here to walk you through the elements that can turn your backyard into a luxurious retreat, including:
Building Outdoor Living Spaces
In the heat of the Dallas sun, a covered outdoor space can be a haven. We design and build pergolas, patios, and covered decks that provide shade and protection, allowing you to enjoy your outdoor space in comfort all year round.
We believe that your outdoor space should be a natural extension of your home. Whether you're looking for a cozy corner to enjoy your morning coffee or a spacious area to entertain guests, we can design and build it for you.
Our team works with you to create a seamless flow from indoors to outdoors, ensuring that your new living space is both functional and beautiful.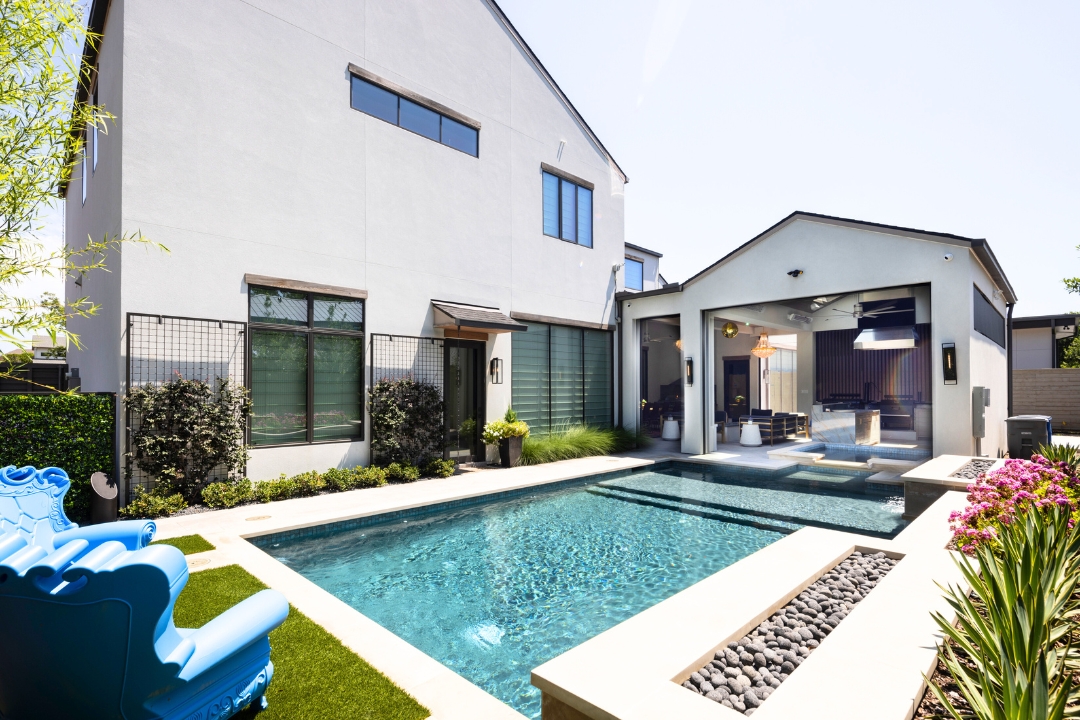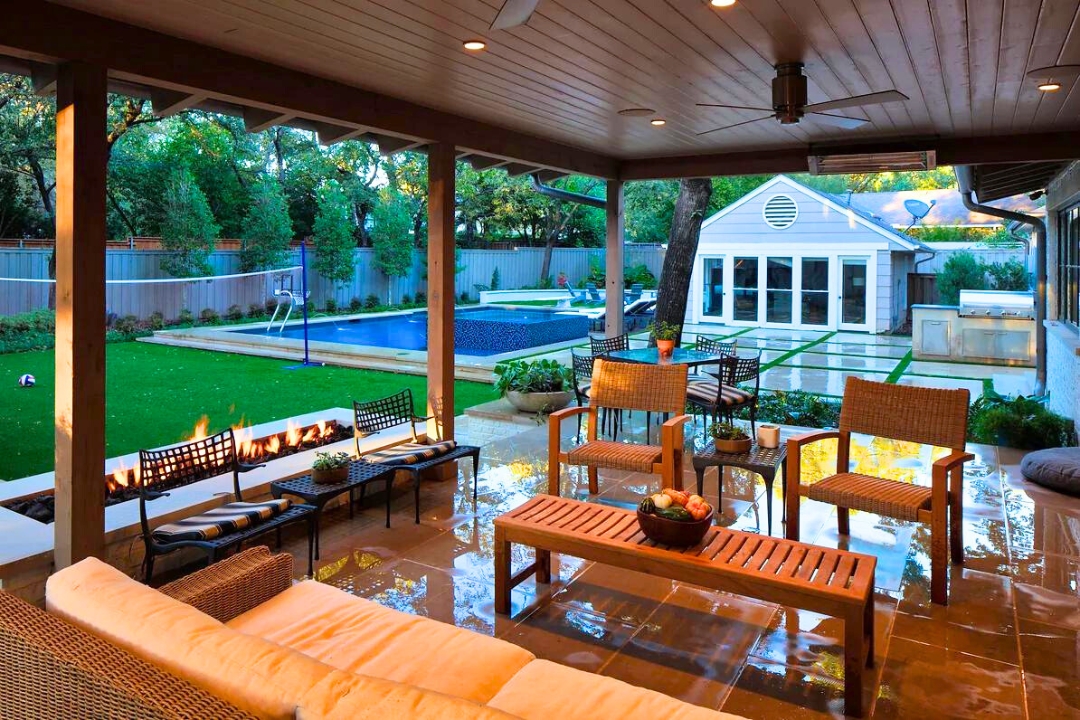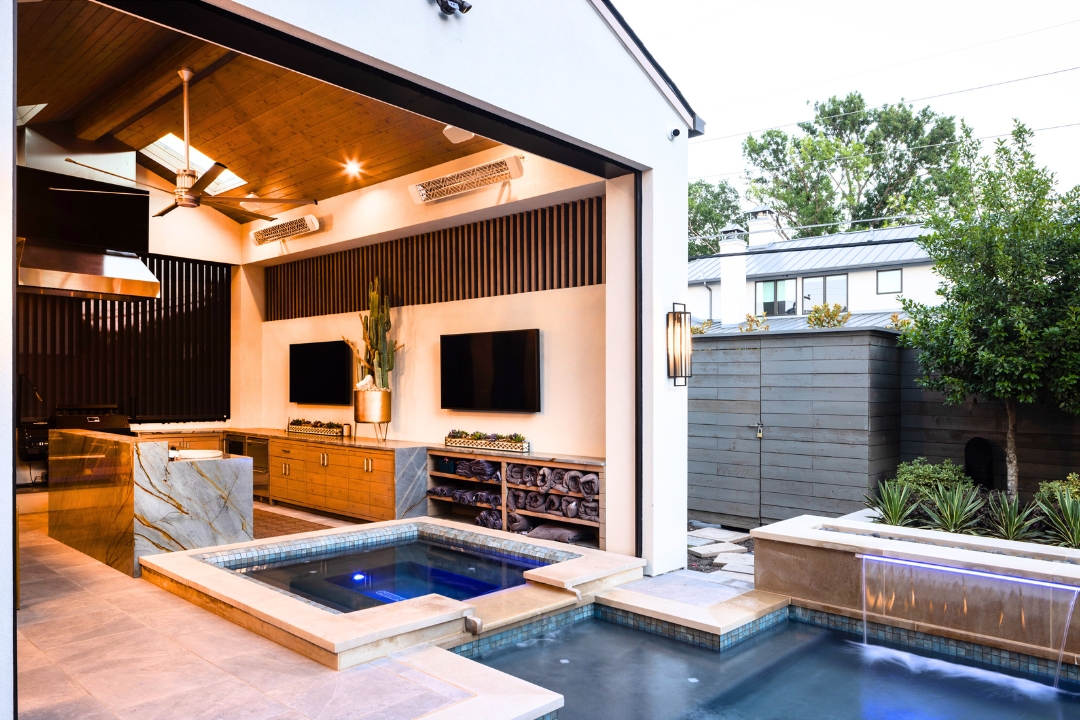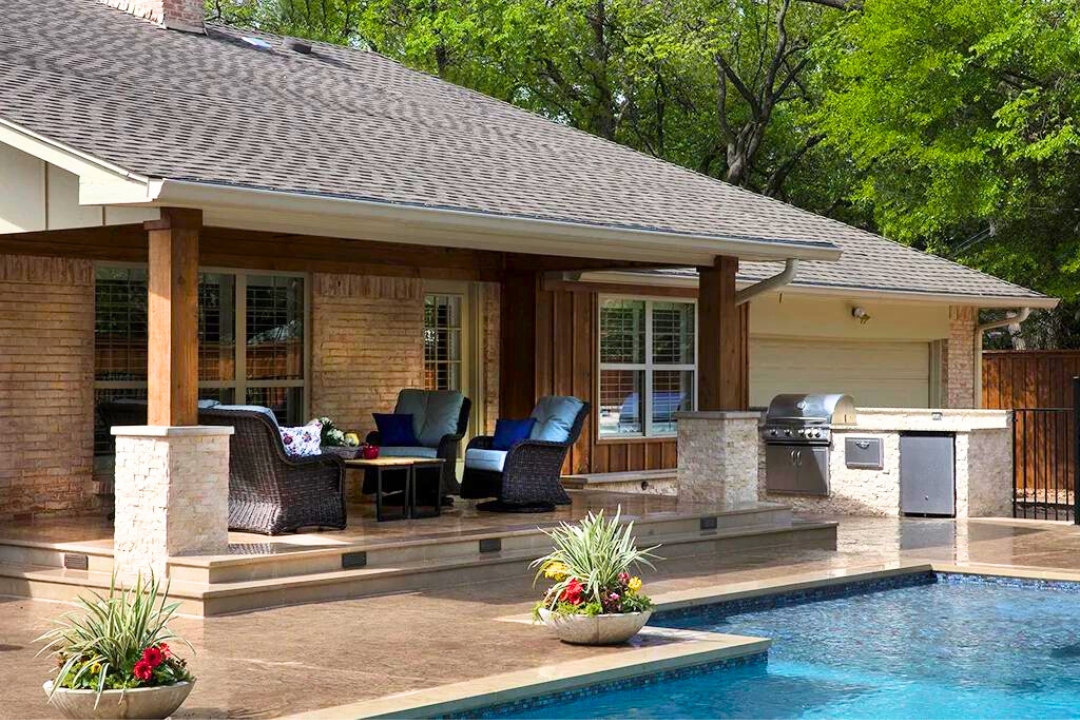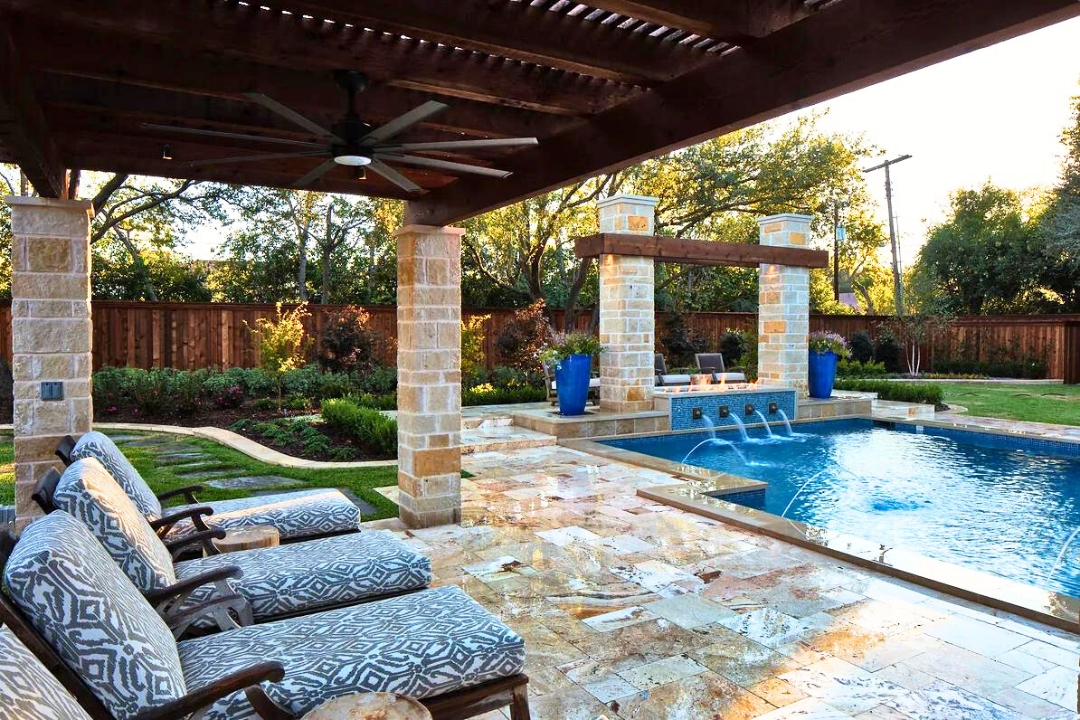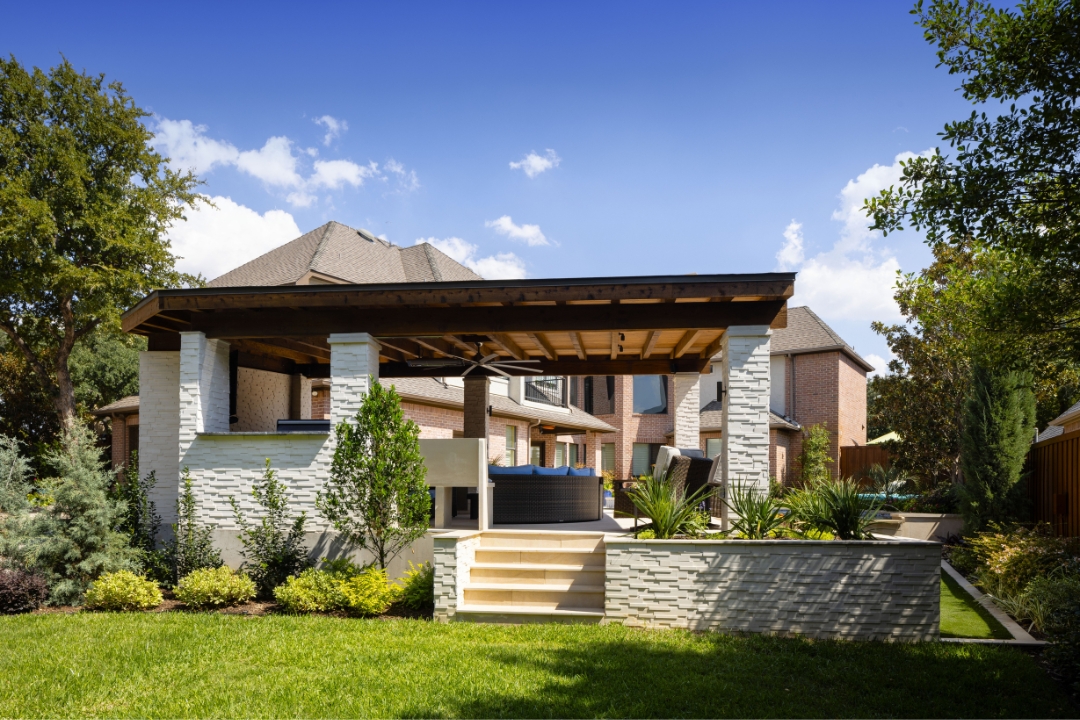 The right decking can transform your outdoor area into a versatile space for dining, relaxing, or entertaining. We offer a variety of materials and finishes to match your style and budget.
Fencing, on the other hand, is not just about privacy; it's about setting the stage for your outdoor sanctuary. We'll help you choose the right materials and design to complement your home and landscape.
A pool is the jewel of any backyard, and its landscaping is the setting that makes it shine. We specialize in new pool construction, pool remodeling and creating poolscapes that blend seamlessly with the rest of your outdoor space. 
From the choice of plants to the layout of walkways, every detail will be crafted to enhance the beauty and functionality of your pool area. We can even create fire and water pool features.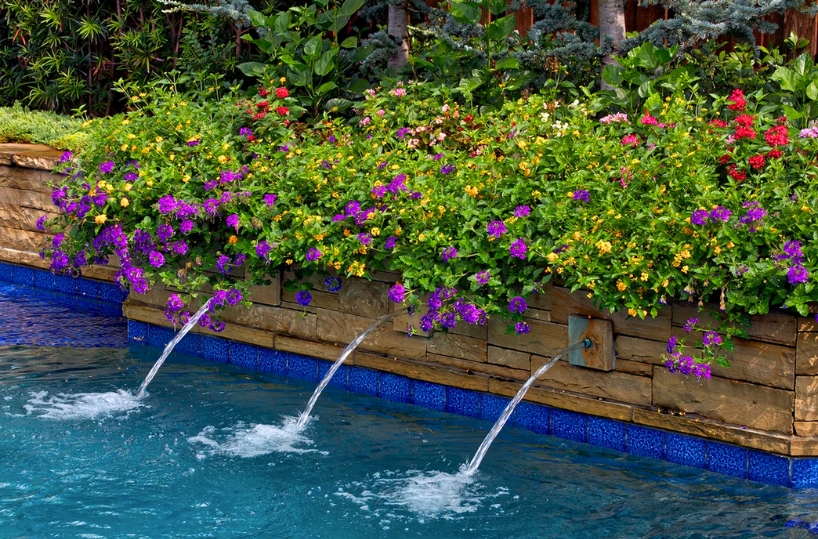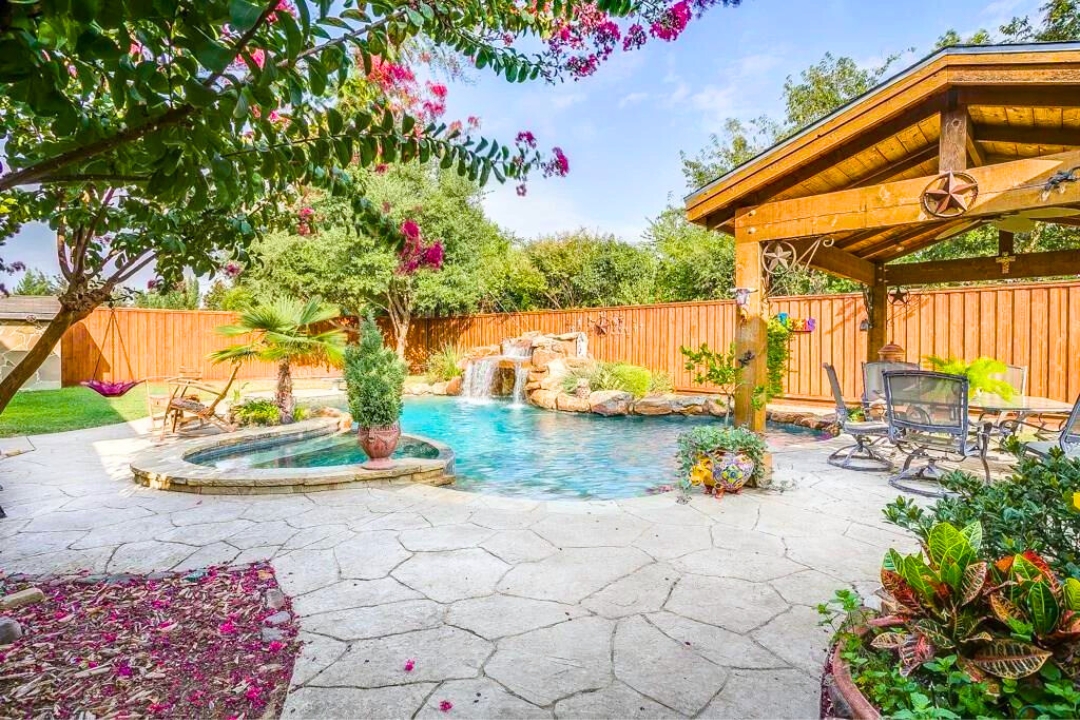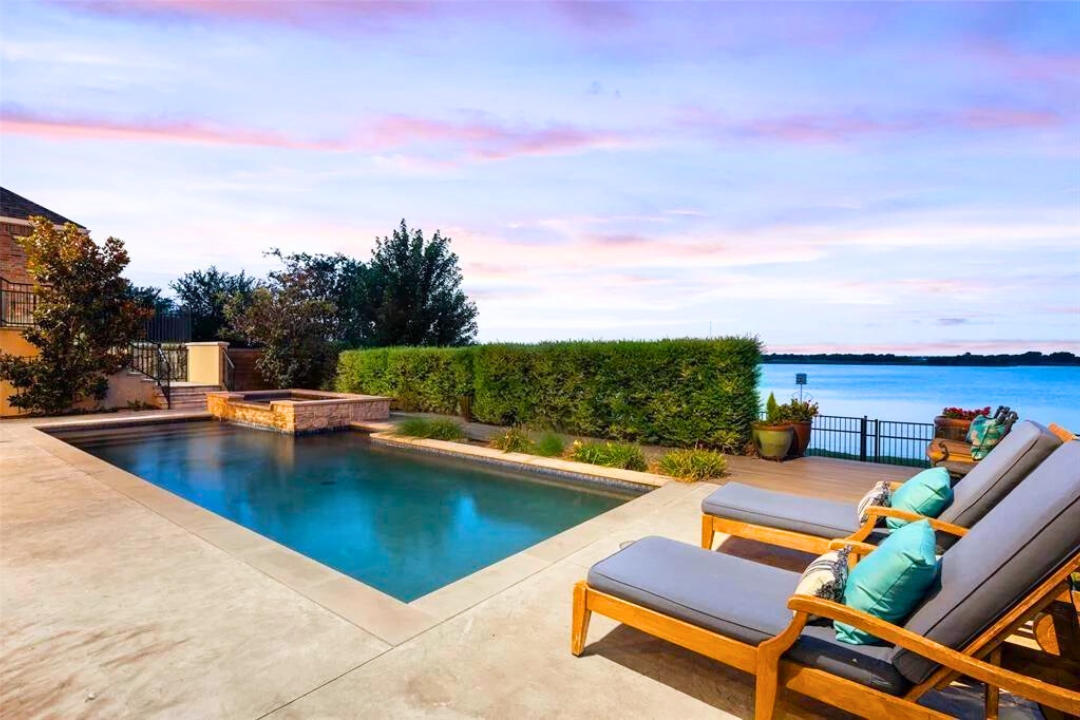 Speak To A Professional Today!
Are you ready to elevate your outdoor living experience with custom pool structures that inspire and delight?
Gazebos and BBQ Structures
Imagine a shaded retreat or a dedicated space for outdoor cooking and dining. Gazebos and BBQ structures are not just practical; they're also a statement of style.
We can design and build a range of structures that not only meet your needs but also add value and character to your home.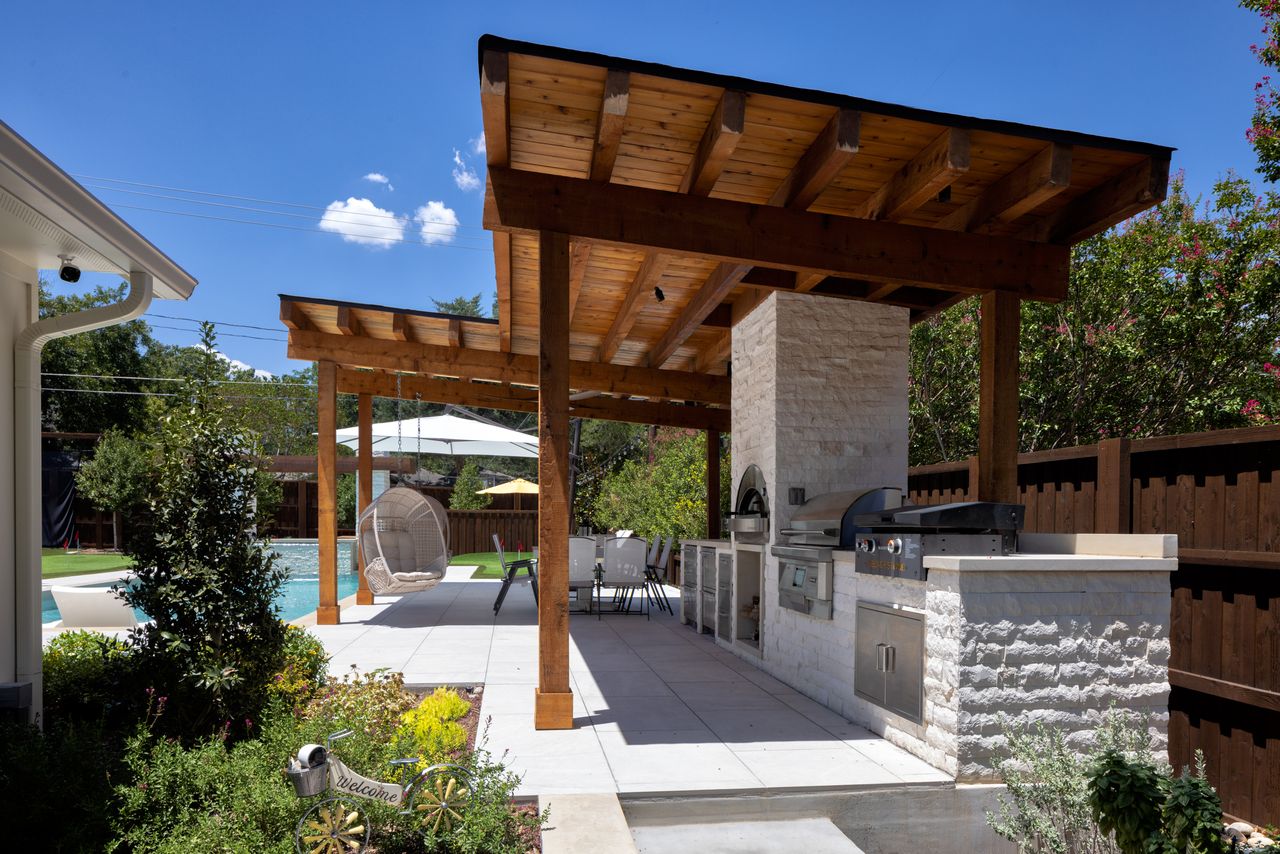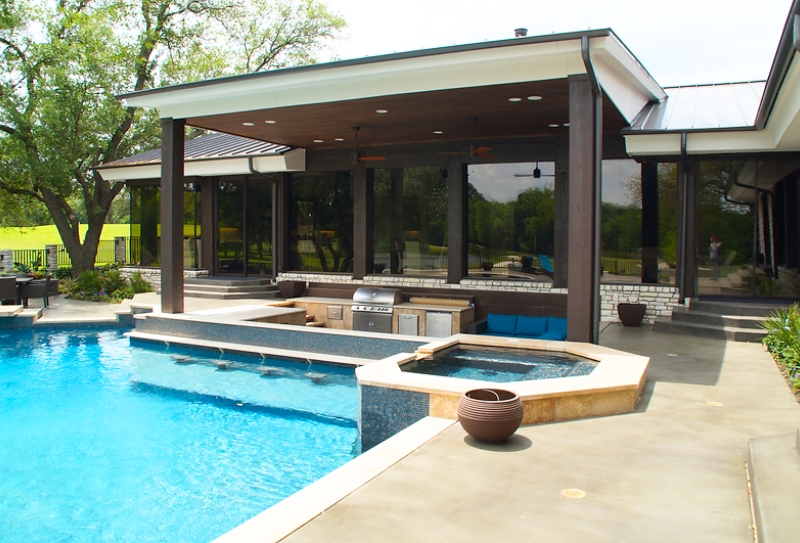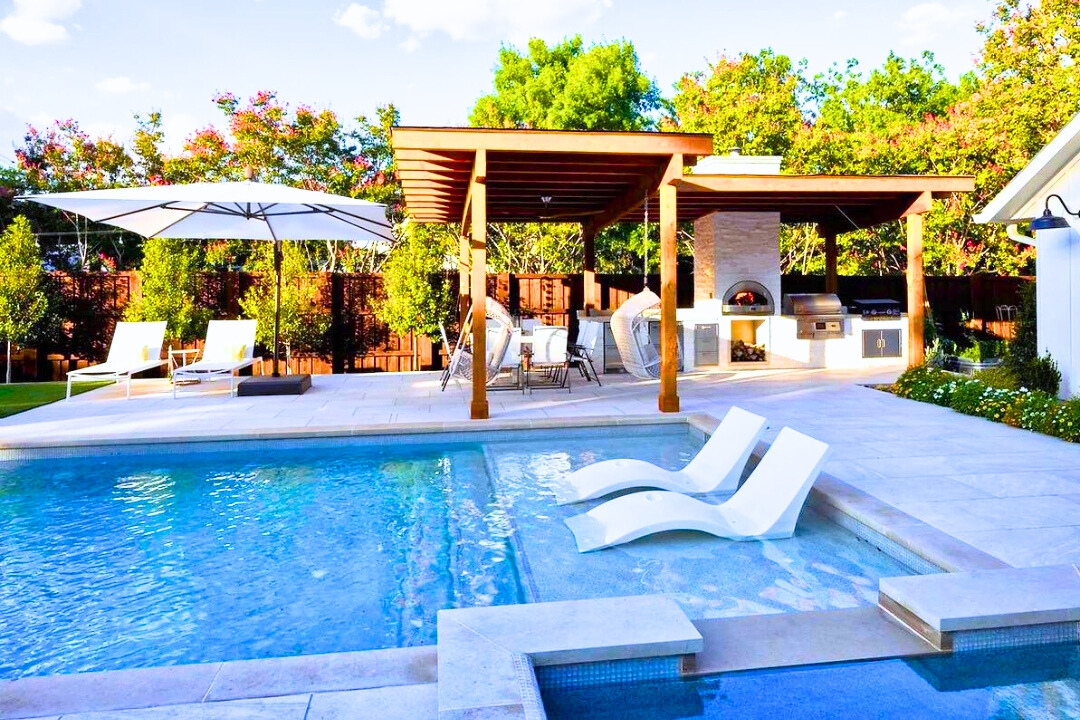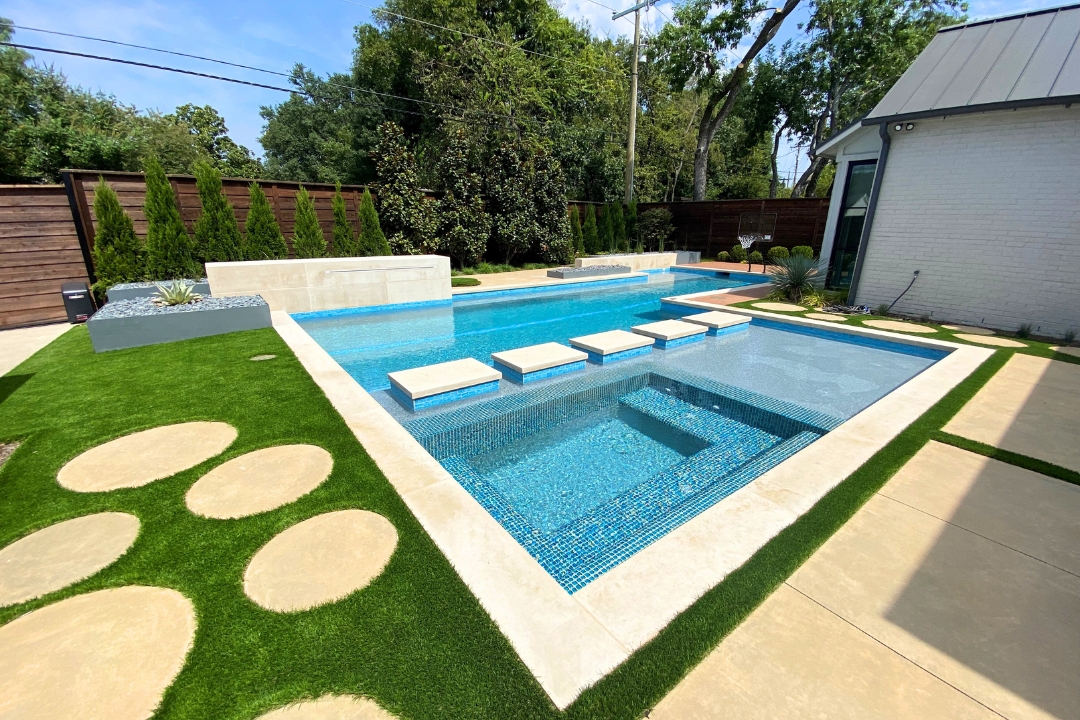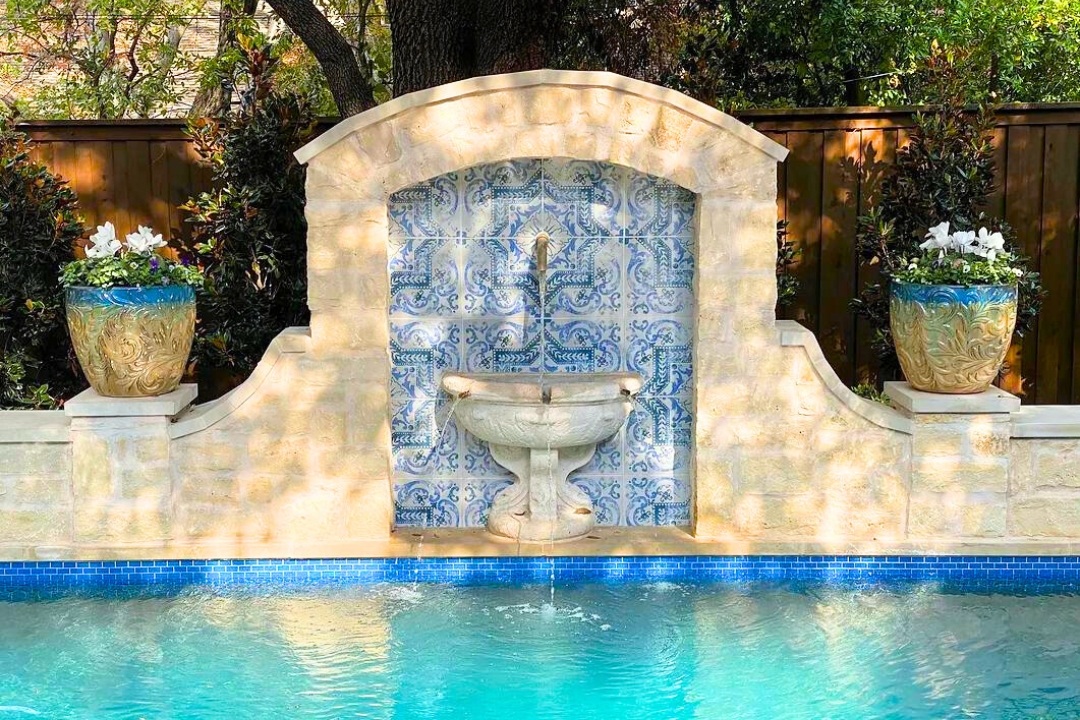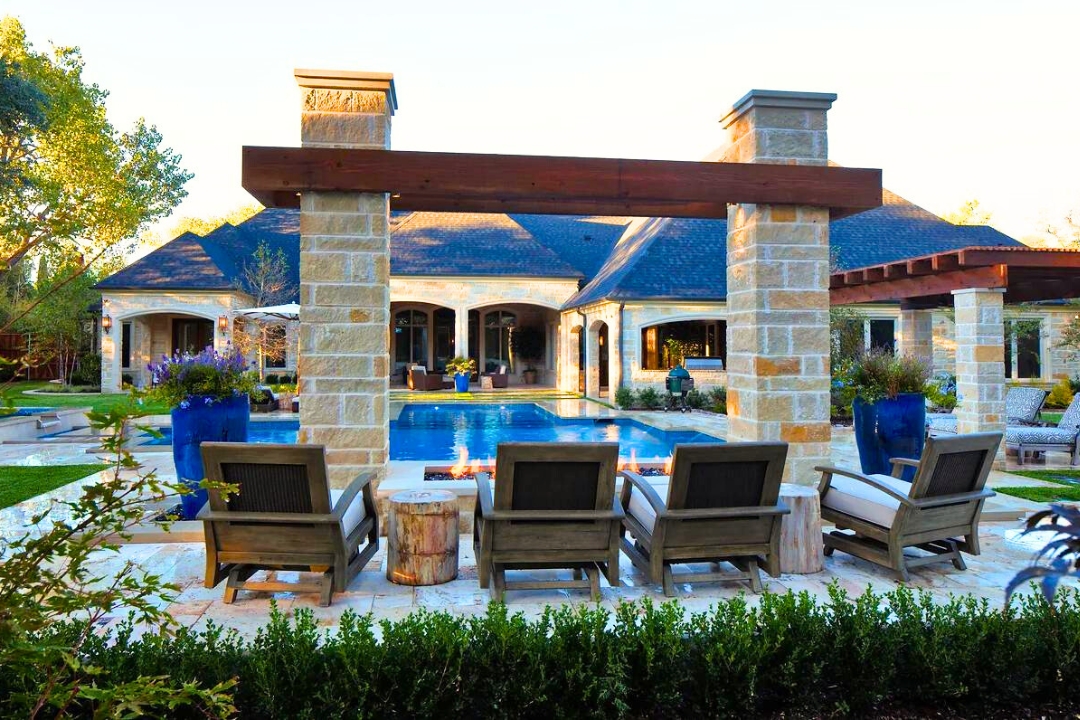 Stone Walls and Custom Tiling
Stone walls can provide structure and elegance to your outdoor space. Whether you're looking for a retaining wall or an accent feature, we have the expertise to build it. Custom tiling, on the other hand, can add a unique touch to your outdoor surfaces. We'll help you select the perfect tiles and design a pattern that reflects your personal style.
Water features can bring a sense of tranquility to your outdoor space, while fire elements can add warmth and a focal point for evening gatherings.
We can incorporate fountains, waterfalls, or fire pits into your design, creating an ambiance that's both inviting and mesmerizing.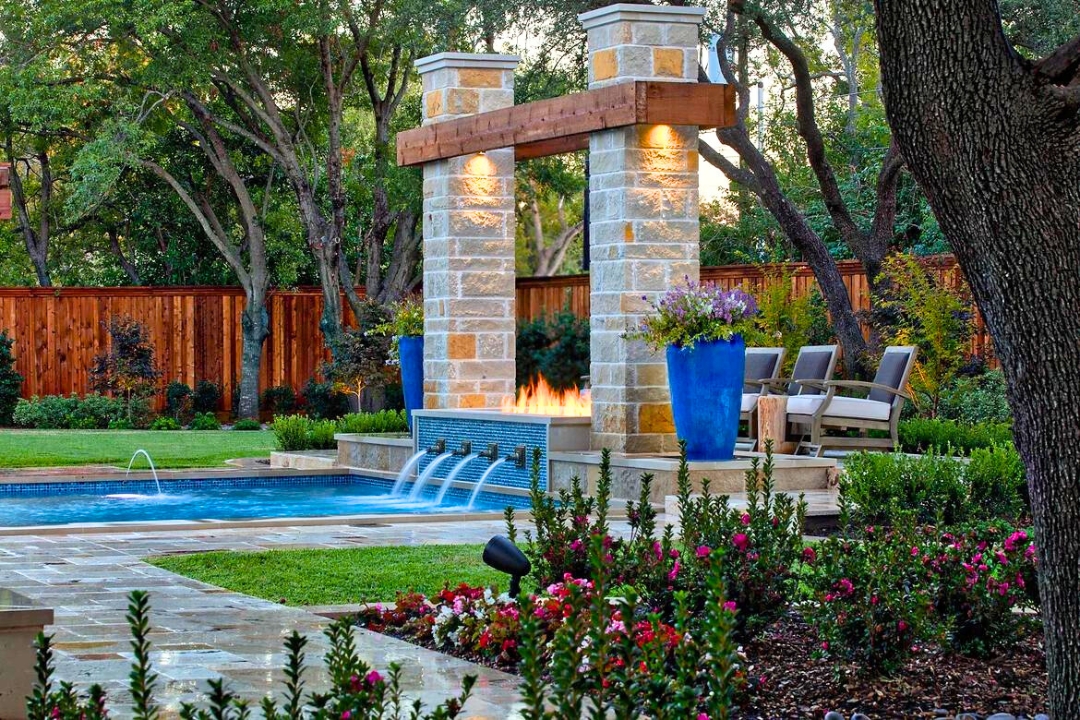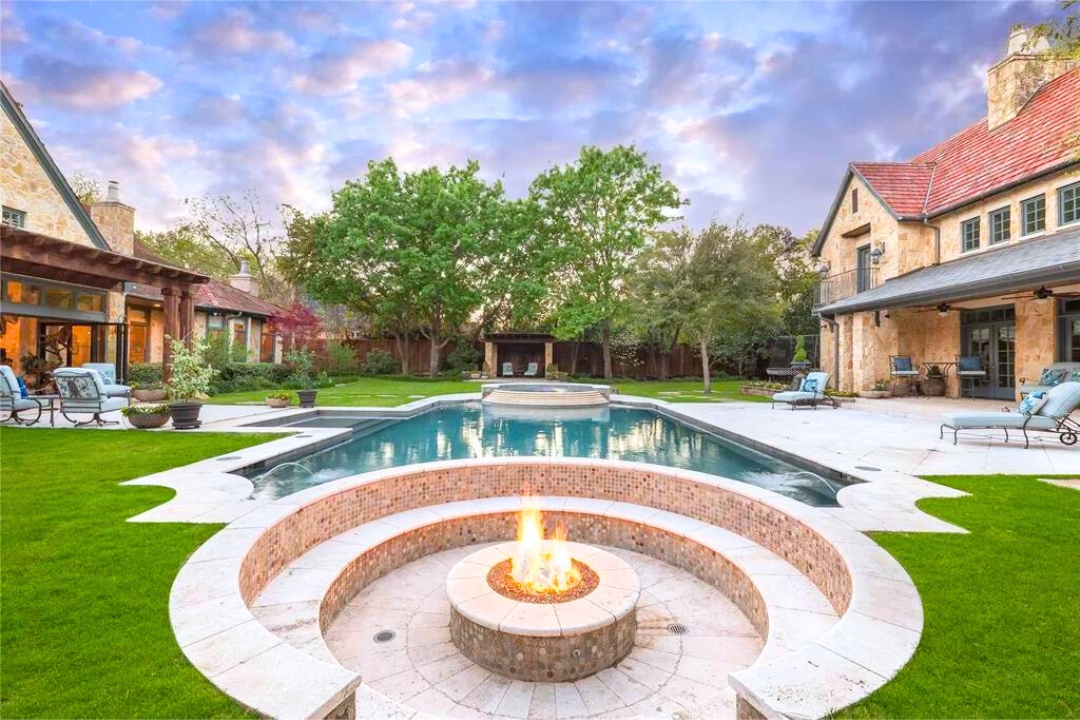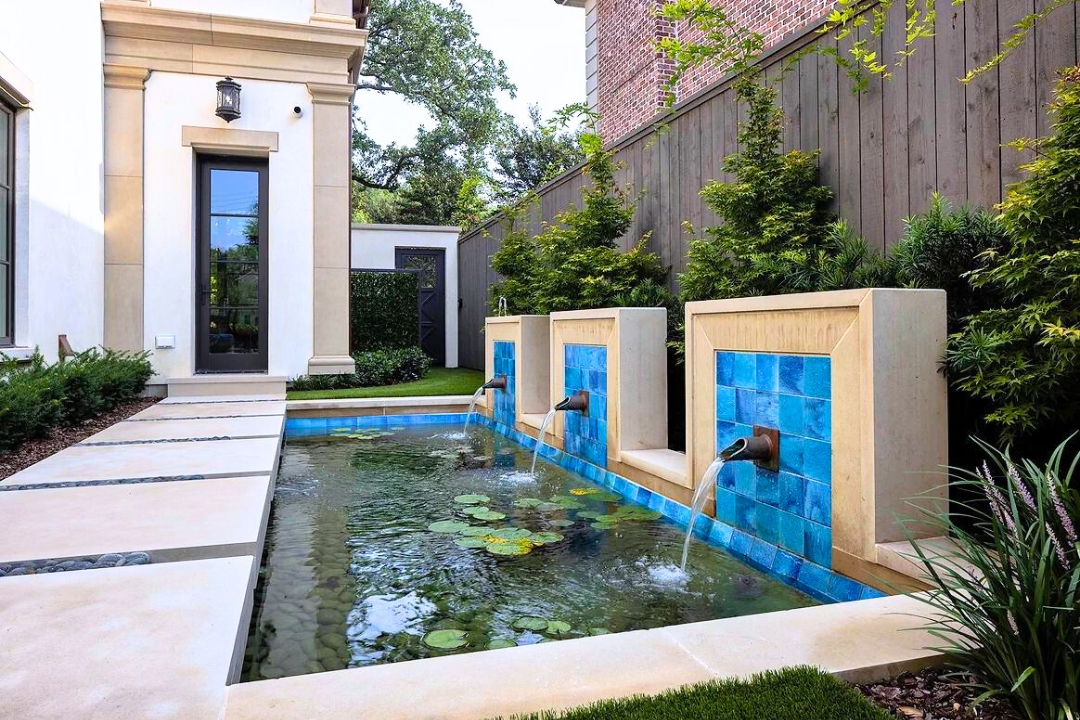 Speak To A Professional Today!
Are you ready to elevate your outdoor living experience with custom pool structures that inspire and delight?
Speak To A Professional Today!
Ready to transform your backyard into a luxurious outdoor oasis with a custom pool?
FAQ About Outdoor Living Enhancements
Check out these commonly asked questions about outdoor living spaces and what we can do for you. If you don't see the answers you're looking for here, please feel free to call our office. We'll be happy to answer your questions and talk about what you need.
Ready to Talk About Outdoor Living?
If you're ready to transform your backyard into a stunning outdoor living space in Dallas, call our office or visit us online to schedule a consultation. We can work around your schedule and set up a time that's good for you.
Creating a beautiful outdoor living space is an investment in your home and your quality of life. At Advance Pools, we're dedicated to bringing your vision to life with expertise, craftsmanship, and a deep understanding of the art of outdoor living.
Designing Your Oasis: Explore Our Showcase
Step into a world of awe-inspiring aquatic artistry and outdoor living elegance by visiting our gallery. Here, you'll find a curated collection of our proudest creations—custom pools that exude luxury, spa installations that promise relaxation, and outdoor features that redefine outdoor living.